As we get older, trying to find time in our schedule to make it to the gym can be, well… trying! Between work, taking the kids to soccer practice, and maintaining a household, keeping a regular workout routine just isn't feasible. What if we told you it was possible to bring the entire gym experience to you? Well, with the help of PEM home gym matting it can be!
Rob Amelung, Vice President of PEM Surface Creations, recently built his very own fitness center/Mizzou Shrine in the basement of his home. To ensure the space was free of any potential spills or falls, Rob installed home gym matting.
It's not only sleek in design, but the rolls install easily and allow for a smoother look, thus creating a soft surface for high-impact workouts.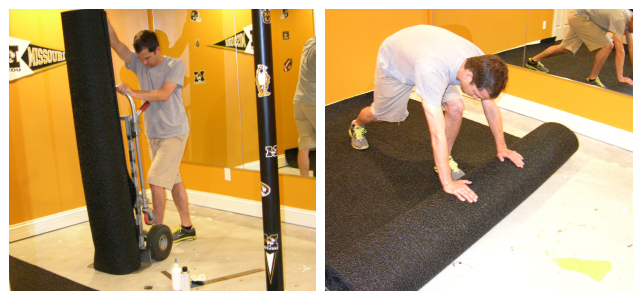 Cleaning is a real breeze, too! The matting will not absorb water and if it needs a good cleaning, simply run a vacuum or broom over the surface and—BOOM—it's clean! Also, the antimicrobial formula protects against the cultivation of mildew, fungi, and bacteria.
Below is a picture of the finished product. As you can see the matting is sleek and professional, adding a completely new dimension to your home.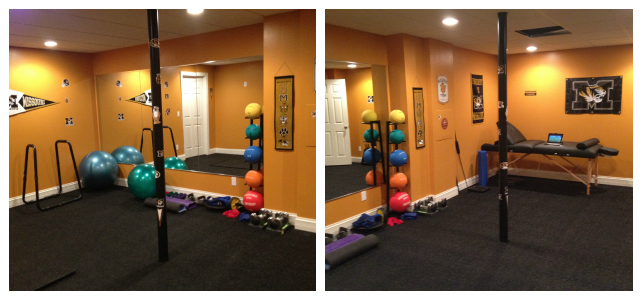 If you are thinking of building a gym or fitness center in your home, it is essential you protect not only your floors, but yourself! For more information about our slip-resistant matting or to place an order, call us today at 800.783.2358.