Porous, Slip-Resistant Mats & Flooring
Welcome to PEM Surface Creations, the preferred provider of slip-resistant matting in the golf, aquatic, athletic, marine and pet industries. Our matting is developed from a durable soft plastic construction and formed with a unique looping design that drains quickly and provides exceptional traction.
PEM's mission is to provide a safer surface for its customers and to reduce the occurrence of slip-related injuries. This integrity has led to the use of our matting in numerous high profile events including professional golf tournaments and in national USA Swimming competitions.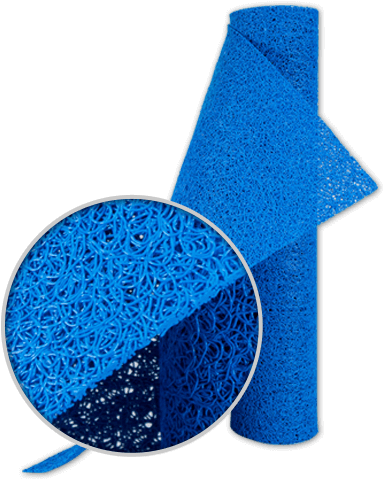 Proven Success
PEM Slip Resistant Matting has been used at the last three U.S. Olympic Swimming Trials, numerous PGA events, the International Horse Show, the London Marathon and NBC's "The Biggest Loser."
View Case Studies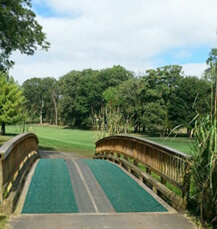 Valhalla Golf Club
5-Time Hosts of the PGA and Senior PGA Championships
"Here at Valhalla, we have many bridges and I seemed to get a call every time it rained on someone slipping. The PEM Golf Course Matting solved our problems and the best part is that it drains and helps in preserving the wood. It's helped our members as well as the best players in the world."
Mark Wilson,
Golf Course Superintendent